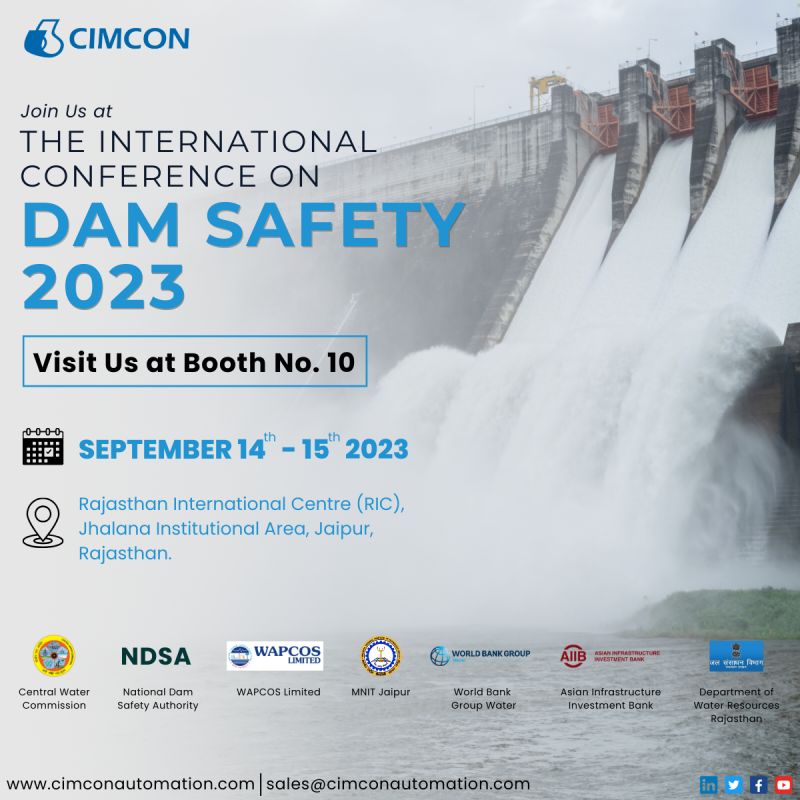 14th Sep 2023
CIMCON had the privilege to participate in the International Conference on Dam Safety 2023. The event, which took place on September 14th and 15th 2023, brought together dam safety experts and stakeholders from around the world to discuss crucial topics related to dam safety, maintenance, and management. The event, organized by the Department of Water Resources, River Development & Ganga Rejuvenation, Ministry of Jal Shakti, Government of India in collaboration with the Rajasthan Water Resources Department, Central Water Commission, National Dam Safety Authority, MNIT Jaipur, WAPCOS Ltd, World Bank and the AIIB. The Conference is supported by reputed organizing partners, academic partners, DRIP Implementing Agencies, sponsors and media partners.
The International Conference on the theme "Safe & Secure Dams Ensure Nation's Prosperity" was inaugurated by the esteemed Vice President of India, Shri Jagdeep Dhankhar
Our team at #CIMCON had the opportunity to showcase our innovative solutions and share insights on enhancing dam safety and resilience. We are committed to pioneering technologies that ensure the integrity of critical infrastructure.
For more details about the event, please visit website: https://icds2023.in
Capturing Moments: Glimpses of the Event