Water Distribution
Although the urban areas are undergoing rapid development, their water distribution systems are still functioning under traditional methods. CIMCON offers integrated water distribution solutions that not only improve performance of the systems but also ensures proper distribution of water with minimum human efforts.
Physical loss of water due to leakage and wastage
Degraded quality of water
Reduction in carrying capacity
Inadequate pressures at tail ends of the system
Decrease in water pressure as mainly suction motors are used to suck water from main supply connection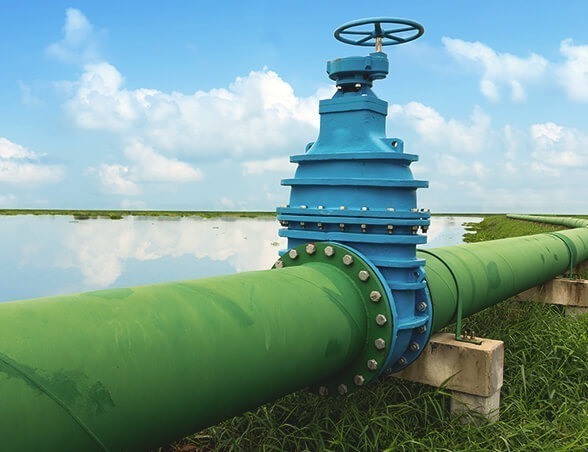 CIMCON's integrated automation solutions ensure remote control and monitoring of water distribution network. They offer sequenced and demand based operation of centrifugal pumping systems, valve operations, ESR water storage data, pumped and gravity flows while also ensuring good quality of water is reaching the citizens. The system provides complete audit trail of generation and distribution of water and ensures optimal distribution of the scarce resource to cities and villages.
Direct from Tube wells
Over Head Tanks
Boosting Stations
Pump Houses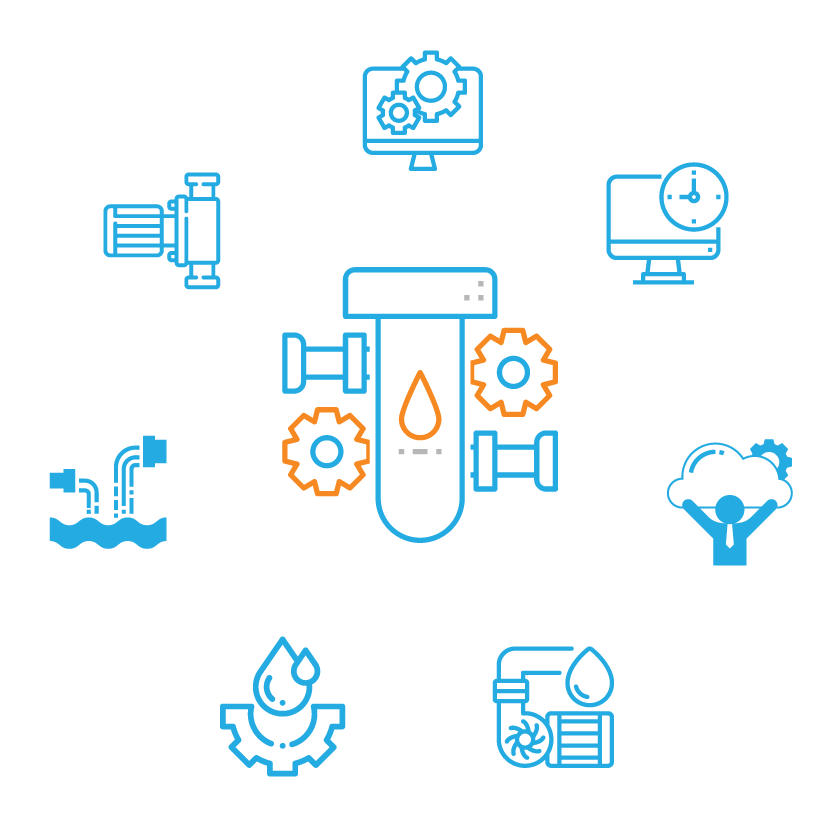 Scattered Pump House / Boosting Stations sites can be controlled & operated from one point thereby reducing the dependency on the manpower.
The required instruments can also be connected to the RTU and data can be recorded in the Web-based SCADA software.The remote sites can be operated in auto mode based on different logics :
Time Based Running of Pumps
Level Base Running of Pumps
Pressure Based Operation of Pumps
Sequential Operation of Pumps
Customized logics can be developed depending on the requirements.
Database feeds elaborate daily, monthly and yearly reports in Central PC.
Wastage of water is avoided and time is saved.
Measurement data reliability by the global monitoring of the network in the central dispatching unit
Quality of water is maintained as automated measurement of pH and chlorine and display in SCADA
Possible to monitor and control whole system remotely
Intelligent distribution – can be monitored without man power
Continuous water distribution according to water level
Real time alarms created in SCADA when any equipment fails