Smart City Lighting
Take full control of your city's lighting infrastructure with CIMCON's single platform – open, flexible and scalable smart city lighting solutions. Our solutions have a proven track record of accelerating energy savings, optimizing maintenance, generating cost savings and improving citizen safety.
No real time reporting of any failures.
It is a completely manual process.
The contractors are expected to provide one personnel for every ward, who checks the uptime of the street lights.
There is no provision to monitor parameters related to power consumption on real time basis.
Bill payments are done on actuals of kilowatt hour (kWh) recorded across every feeder and its equivalent in billing units (metered units)
Fragmented communication networks
Lack of technology to interpret collected data
High financial and operational costs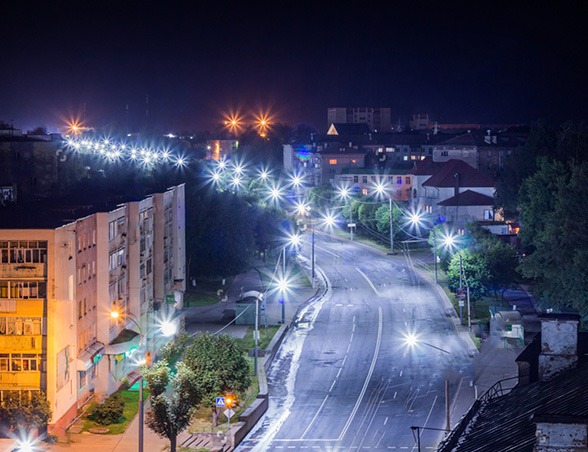 Intelligent Wireless Lighting Controllers
Reduce energy consumption along and repairs and maintenance costs while increasing the quality of lighting services.
Can be easily installed on LED, Solar and HID-based lamps in a matter of minutes.
Communicate directly with CIMCON's Wireless Gateway via a highly robust and reliable RF mesh network which is connected to CIMCON's remote monitoring and management software.
Web-based central management software
Works in conjunction with the controllers and other smart city solutions to enable municipalities to easily control their smart city applications.
Accessible from any browser, this software provides users with robust capabilities including data visualization, scheduling, health monitoring, asset management and fault notifications.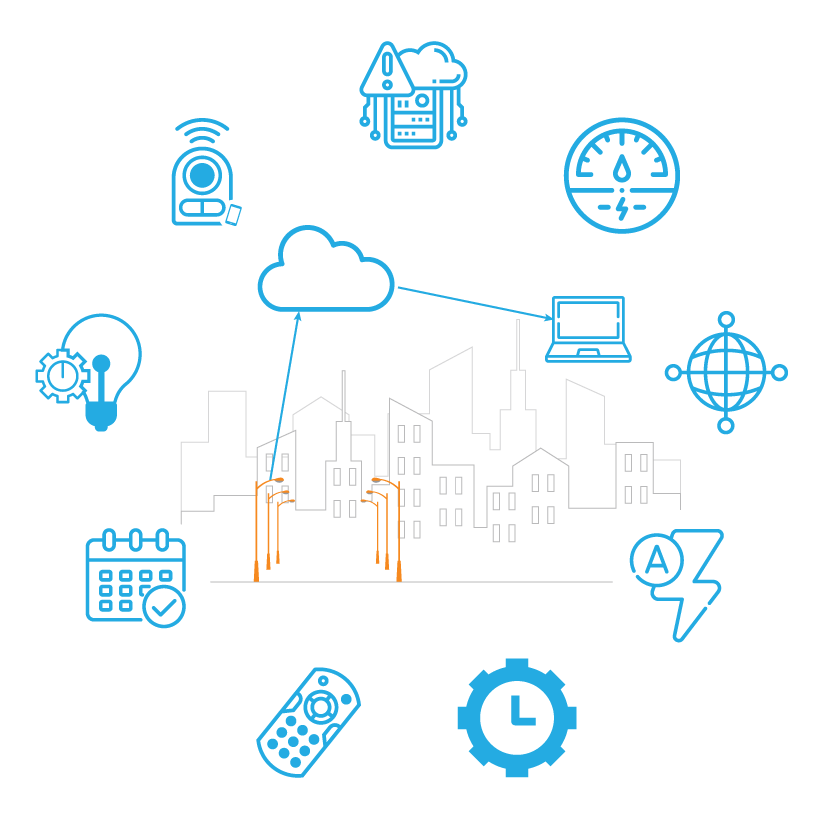 Built-in energy metering module
Built-in Wireless Communication System using GSM technology
Flexible SLC modes that can be changed remotely: Full Auto mode (e.g. based on astronomical sunset and sunrise with photocell feature) with Civil Twilight mode for additional energy savings
Semi-automatic mode based on pre-configured Start and Stop times
Manual mode for local as well as remote operation of each individual phase
Set / change date or time from the MCS
Enables schedule changes
Allows enabling & disabling of alarms on mobile phones by system verified and authenticated users
Logging and storage of data with Time Stamping
Eliminates the requirement for manual electro-mechanical timer changes
Easier verification of metering bills from the Electricity Boards
Lower operating costs
Minimum energy savings of 30%
Rapid Return on Investment (ROI)
Reduced maintenance costs due to faster troubleshooting
Improved safety and security
Reduced greenhouse gas emissions
Increase lamp life
Precise calculations of lamp performance and burn hours
Records exception events in the system indicating when maintenance is required