Plug and Play Street Light Management
Gone are the days of uncertain asset status and the inability to control your city's lighting systems. With CIMCON's precisely engineered, intelligent Light Management Systems, cities can now have complete, secured control over their lighting infrastructure with an astonishing degree of granularity at any time of the day.
Financing
Municipalities either don't have funding for full change out, or funding is distributed between different departments.
Ownership Issues
Cities don't always get savings benefit if utilities own streetlights or don't lower streetlight rates.
Consumer Complaints
Lights are too bright or too white causing hindrance while driving.
MRO Challenges
Finding the correct spare and inventory for growing smart cities landscape.
Cyber Security
Streetlight wireless control could be hacked causing lapses in public safety.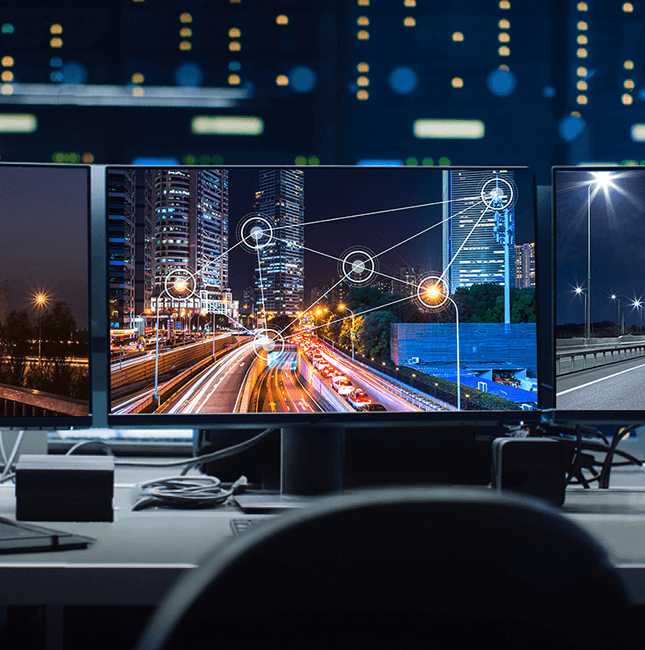 CIMCON's LightingGale automated "plug and play" street light monitoring and control system offers the lowest "life cycle cost of ownership", reducing energy usage, maintenance, and repair costs while improving the quality of lighting services. This creates a city-wide digital canopy that enables cities and utilities to remotely monitor, maintain and, in many cases, monetize their lighting assets.
CIMCON SLC conforms to dimensional requirements of ANSI standards
It is available in 3 Pin, 5 Pin & 7 Pin NEMA Receptacle
Robust twist lock contacts for a reliable power interconnect
Receptacle comes pre-terminated with wire leads for ease of integration into new or existing light fixtures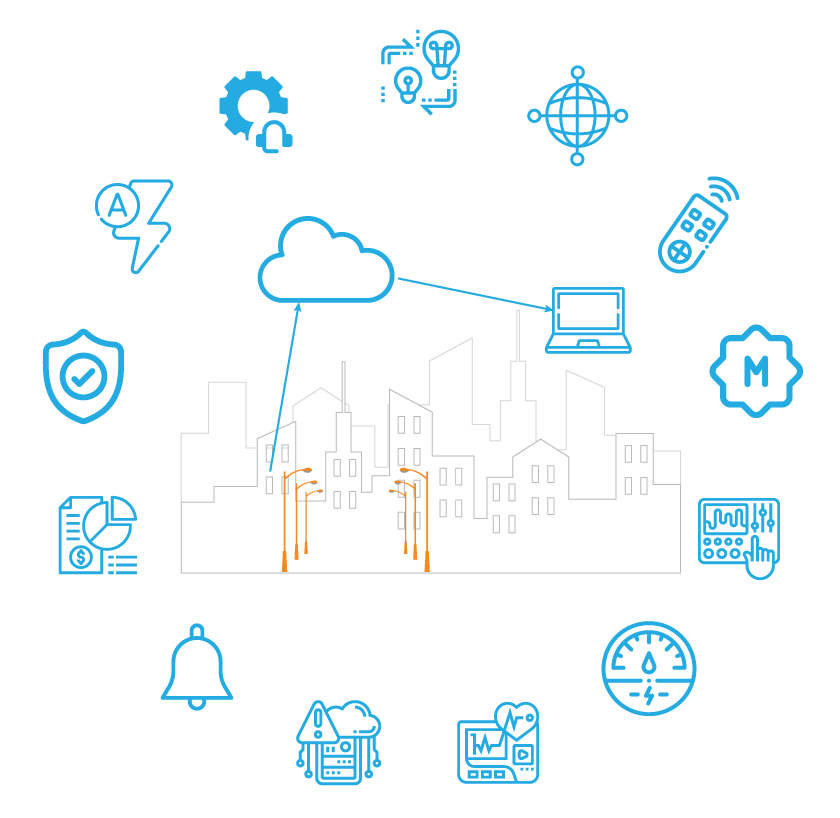 Multiple network support
Remote Control and Scheduling
GPS integration for easy asset management
Flexible Dimming Controls
Revenue Grade Energy Metering
Asset Management and Health Monitoring
Fault Tolerant
Alert Notifications via email and SMS text messages
Burn Hours Monitoring & Reporting
128/256 bit AES encryption between all devices for optimal security
Comprehensive Energy Dashboards
Multiple Protocol Support
Easy installation & scalability
Plug and Play installation
Assists with asset tracking
Reduce Energy Costs by at least 30% through adaptive dimming
Reduce Maintenance and Repair Costs by up to 50% with "one trip" repair
Reduce light pollution
Increase lamp life
Enables proactive repairs and reduces citizen complaints
Increases LED life with timely maintainance
Exceptional Fault Tolerance
Increase Quality of Lighting Services