Industrial Solution Deep Dive
As a part of this section, we will be looking at monitoring Pump house and its efficiency, prediction of faults (pre alarm conditions), KPI (Power Vs Water distribution) and demand analysis, leveraging AI and IoT giving both Industrial Solution Deep Dive as well as detailing about the Application stack leverages. The section would include the following:
Industrial Solution Deep Dive
Current Challenges
Solution & Tech Components
Lean Architecture & features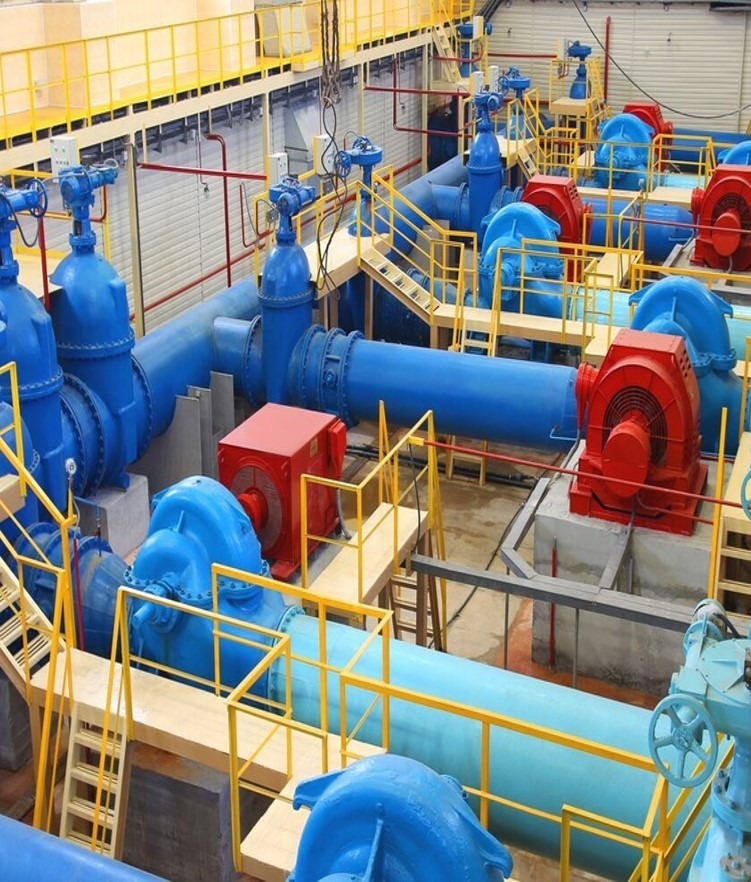 Current Challenges – Overview
Water distribution pump houses are equipped with Pump, motor, starter panels, valves etc. basic infrastructure.
Electro mechanical parameters plays important role for citizen water distribution system. i.e. Water Flow, pressure, Energy Measurement, Level etc,
Municipal officials are concerned about KPI (Key Performance Indicator) of Total Flow during the day (MLD) Vs Energy Use to distribute the water. (KWH / KL). The above KPI will decide overall efficiency of the system.
Less the Power greater the efficiency.
Minimum Water Supply is also a prime responsibility and requires all infrastructure to work without fail.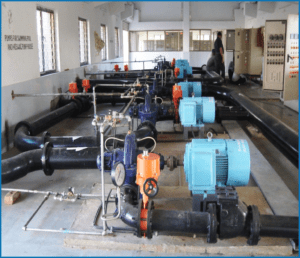 Solutions and Tech Components
Use of technology in the infrastructure
To monitor the pre-alarm condition of Motor failure AI based programming with smart sensor technology will help.
Any Power supply related issues to be monitored
Various factors affects the motor life and leads to failure.
Vibration of motor
Winding/body temperature of motor
All Power parameters i.e. Voltage, current, PF etc.
Pump efficiency measurement with Temperature, pressure, Head, Flow, etc.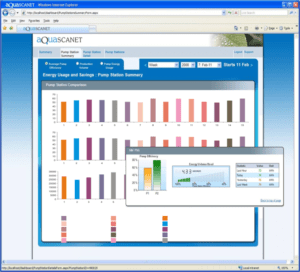 Pump Efficiency Monitoring by using
Pump Energy Reporter Module
Base Line Calculator
Energy report
Pumping cost this hour, last hour, today, yesterday, last week, last month (KWh/m3, Cost per m3)
GHG Emission Report (GHG Gas emission today,Yesterday, last week, last month )
CASE STUDY:
This affect was seen system wide when implemented for a customer…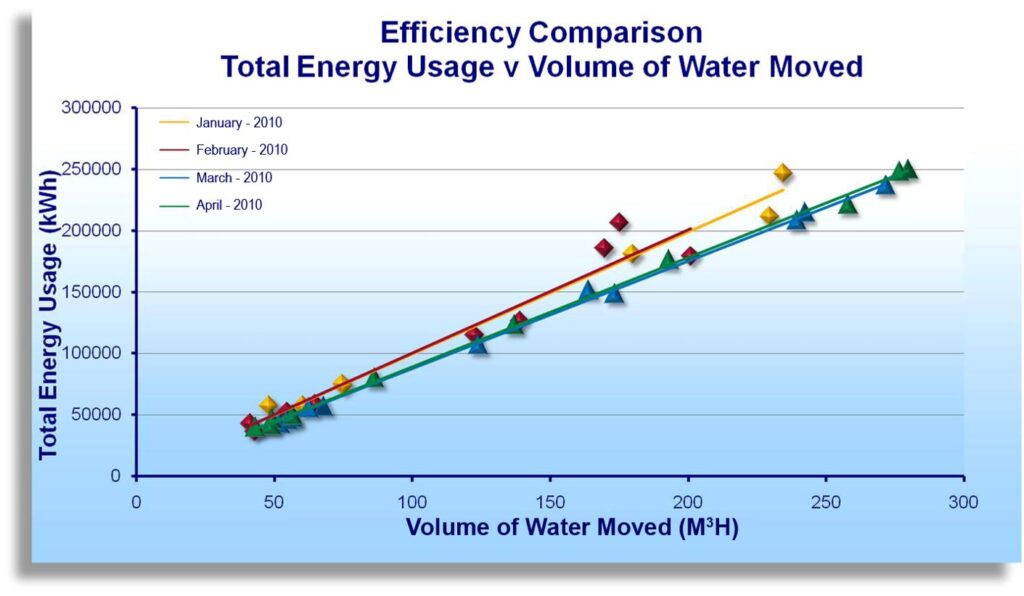 Lean Architecture and Features:
Intelligent Remote Terminal Unit is connected with various field sensor wired or wirelessly Field sensors connected with iRTU for different parameters monitoring are e.g
Vibration and temperature sensor—For Motor failure prediction
Camera or AI based sensor-Leakage inside Pump house
AI based Edge solutions – Panel monitoring via. Actual status of lamps and panel conditions
Pressure, Flow and temperature parameters for Pump efficiency monitoring
iRTU will connect via. GPRS (or various wireless communication technology NB-IOT, LoRa Wan, etc.) with Master Control station SCADA software (WebSCANET) and WebSCANET will send data through API or OPC-UA to ICCC software.
ICCC software can have below integration:
Water Management software
Water Quality data (residual Chlorine, pH, Turbidity parameters)
GIS survey mapping on google map interface.
Hydraulic data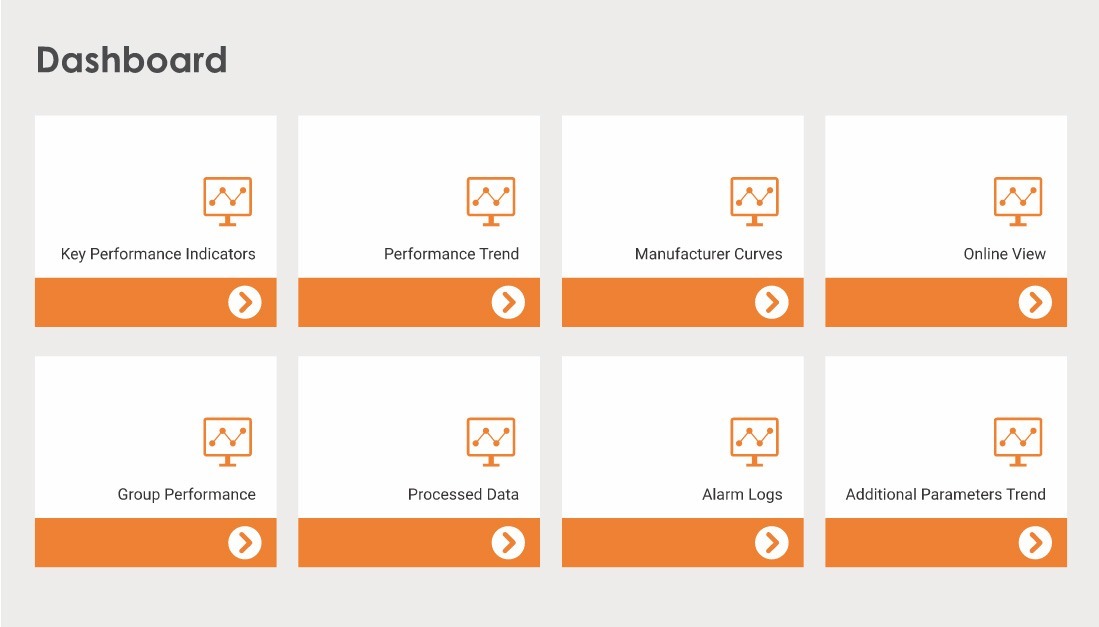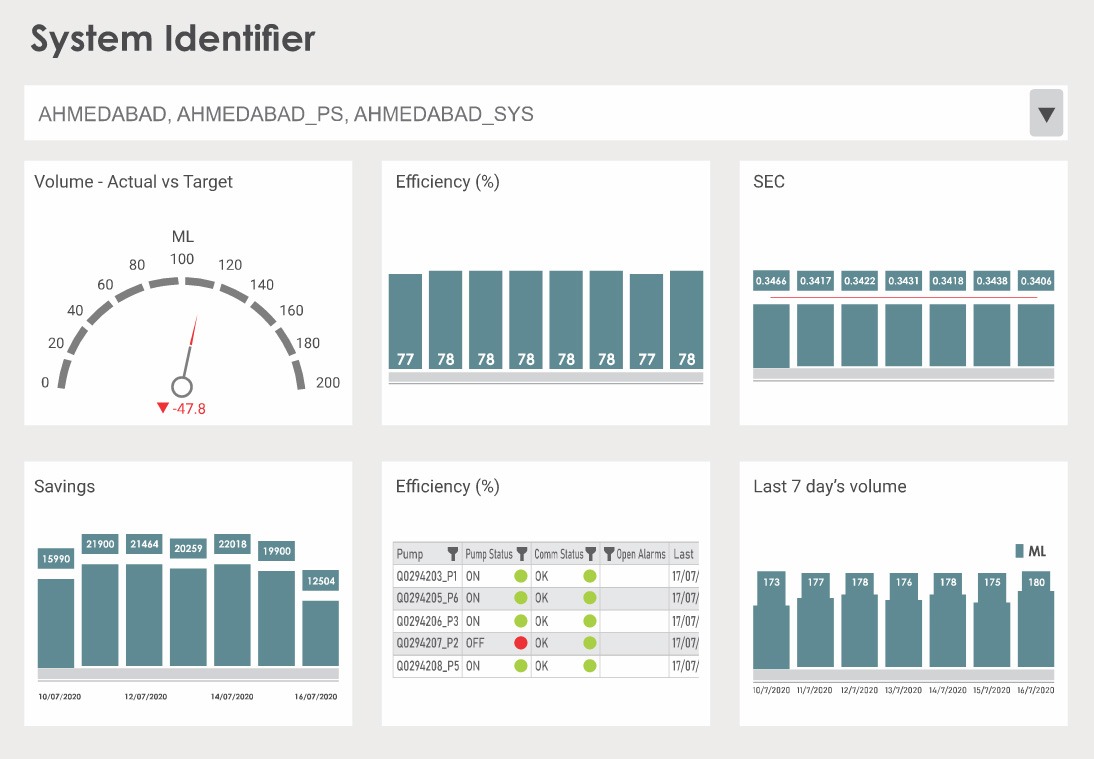 Key Performance Indicators (KPI)
Plot Dial Graph for Required daily Flow dial vs Actual Flow on Present day
Bar Graph: Last Seven days Total Volume distributed
Bar Graph: Last seven days Energy consumption data
Bar Graphs : KWH/KL for 7 days Bar graph: % Efficiency of Pump per day (Average) or Pump wise
Bar Graph: Total Energy Saving Per day (Base Line consumption – Actual Consumption)/ Base Line consumption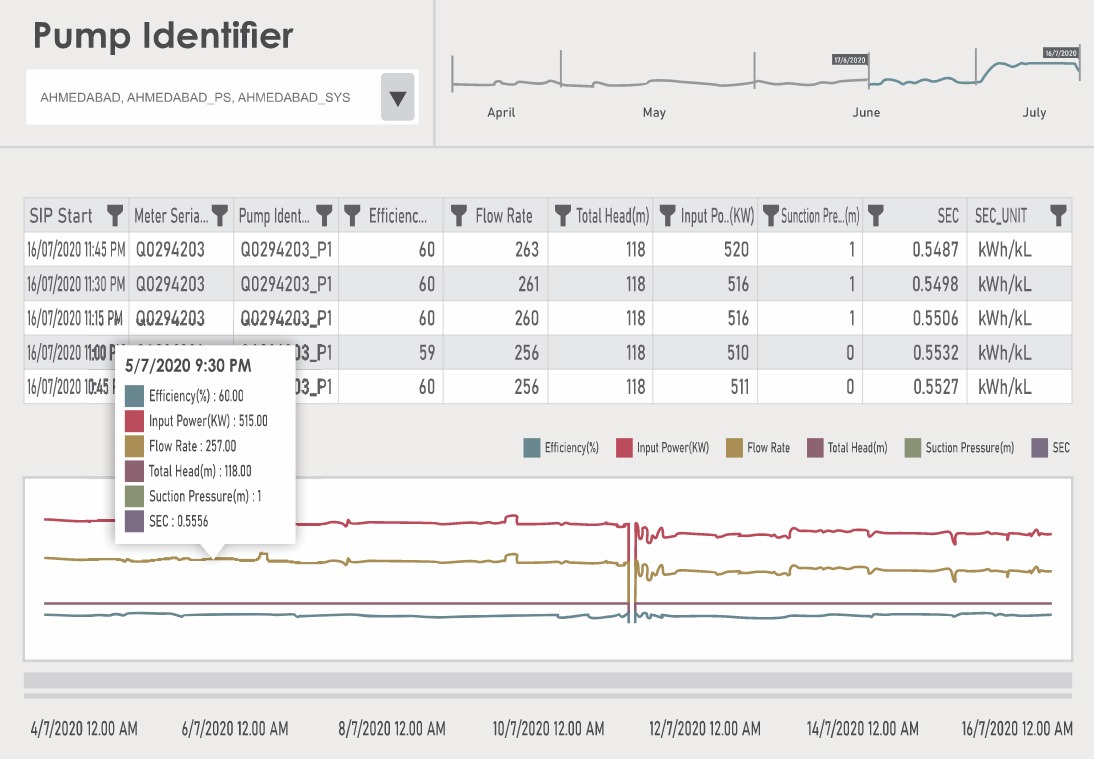 Performance Trends:
Values in Tabular form and Online trends of following parameters:
Motor and Pump Sr. No.
Efficiency
Flow rate
Total Head
Total Power consumption
Discharge pressure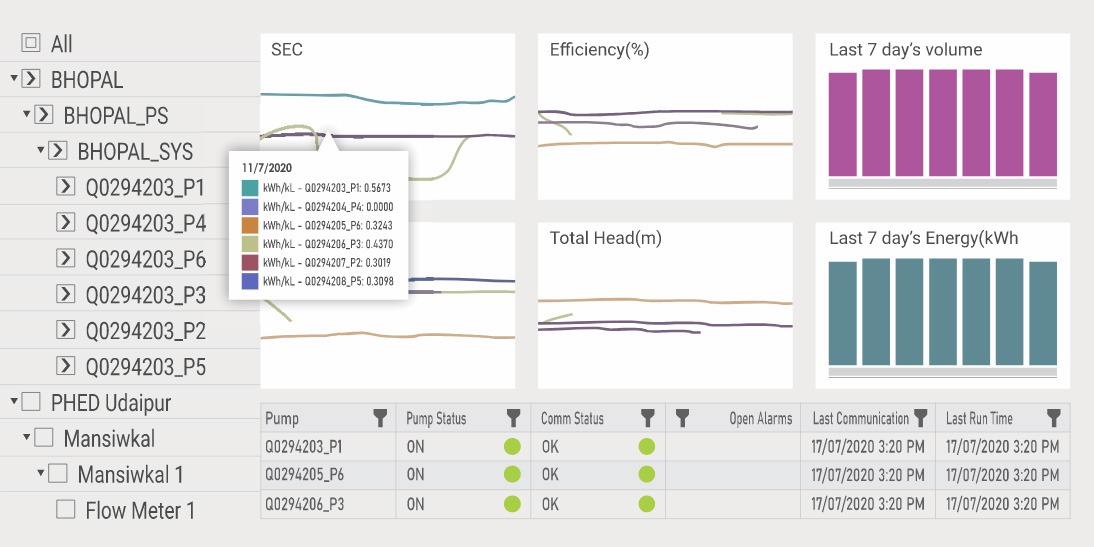 Group Performance
Values in Tabular form and Online trends of following parameters:
Total Efficiency
Total Head
Total Power consumption
Total Volume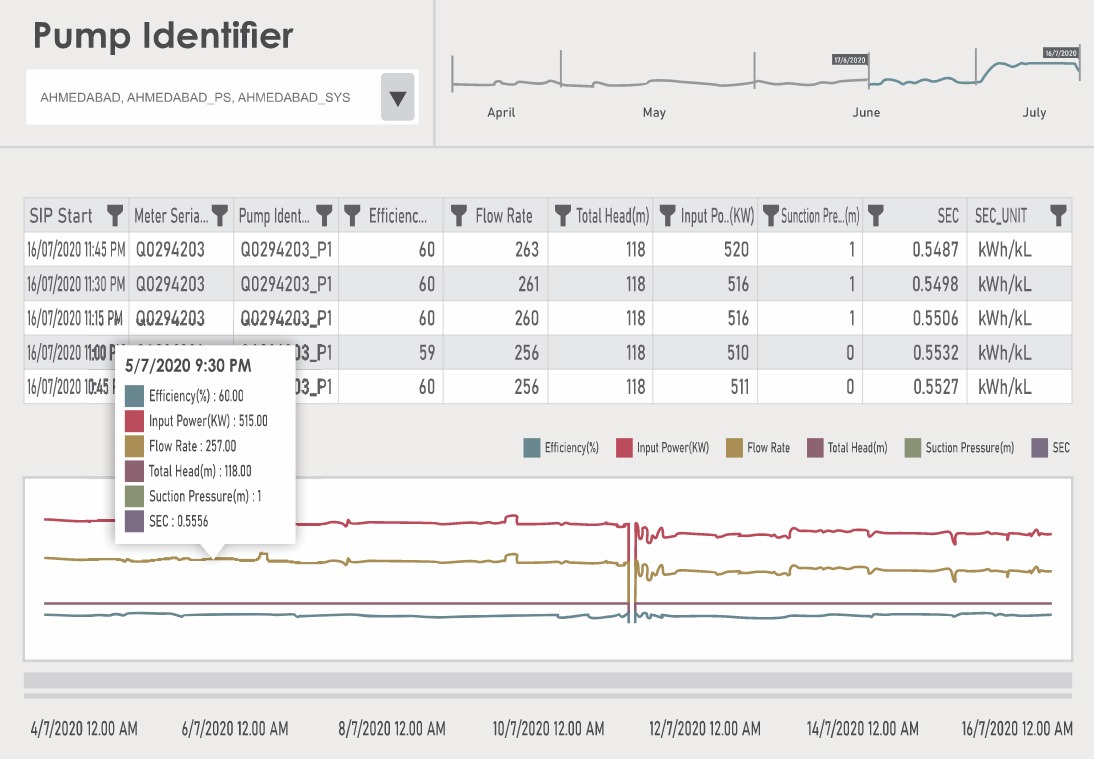 Manufacturer Curves
Manufacturer Pump and Motor data sheet and curves with asset details
Attributes if all mapped elements like Type/Model/ Mfr/ Vintage/ Ratings of Pumps, starters etc. Size/ Type/ MOC/ Vintage of pipes, staging/capacity of GLSRs/
ELSRs etc. shall form the exhaustive database of the Asset Management software.
Provision for dynamic addition of new assets and deletion of discontinued assets.
Provision of update on existing assets (like increase in capacity, pipe diameter changes etc.
Provision of automation entries Valves, Pressure, Flow, Level instrument details.
Provision of upload of documents like manuals, drawings, excel sheet etc.
Alarms
All alarm conditions related with motor trip/fail conditions
Alarms related with Pump efficiency below set points
Alarms related with Total KWH increases or volume increases
Pre-alarm conditions and Power parameters alerts